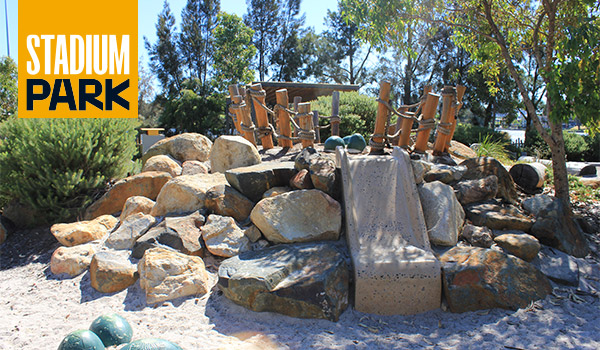 April has arrived and so has the cooler weather that typifies the Noongar season of Djeran.

Enjoy the amazing weather Djeran has to offer and learn more about all six Noongar seasons in Stadium Park.

Running until the end of May, Djeran signals a break from the extreme heat of the preceeding season, Bunuru, and the arrival of dewy mornings and light winds from the south.

Knock the dew off the grass around Stadium Park with a game of soccer or kick-to-kick or get your heart pumping with a run or cycle through the park or around Optus Stadium.

With cooler afternoons and stunning sunsets to take in, fire up one of the free barbeques in Stadium Park as your kids play on one six nature playgrounds which are based upon Noongar seasons.

With the flowering of many native plants during Djeran, Stadium Park's flora and fauna will be out in abundance.
Noongar Seasons:
Birak (December - January)
Bunuru (February - March)
Djeran (April - May)
Makuru (June - July)
Djilba (August - September)Kambarang (October - November)