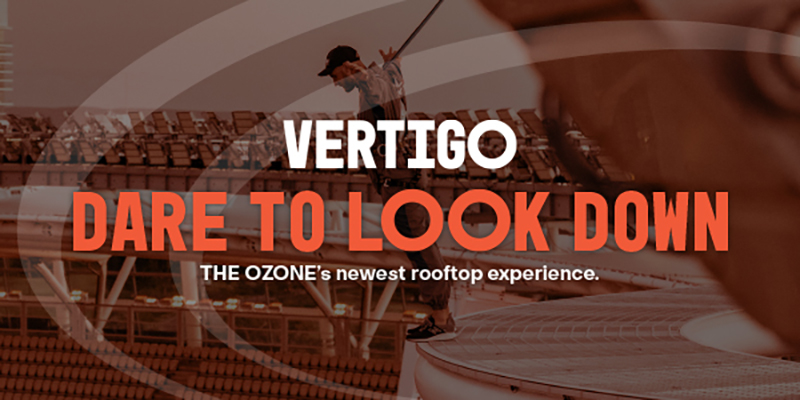 An exciting addition to Optus Stadium's suite of attractions is set to offer visitors an exhilarating new rooftop experience, opening on 31 March.
VERTIGO, will join THE OZONE'S existing suite of experiences including; HALO rooftop tour, Optus Stadium Tour, Gameday rooftop experience and Aboriginal Cultural tours.
The VERTIGO experience allows fans to step off the roof and walk out beyond the edge of the stadium. Harnessed from above and with no handrails, the more adventurous can push their senses to the limit and dare to look down over the edge.
The Western Viewing Deck, included in both VERTIGO and HALO rooftop experiences, allows people of all abilities to enjoy a new, uninterrupted view of Perth and the Derbarl Yerrigan (Swan River) and becomes the first fully accessible rooftop experience at an Australian stadium.
The new structure weighs 70 tonnes, was built off site in 15 modular sections and craned into place during an operational stadium and September's three AFL finals, including the AFL Grand Final.
There are 800 bolts connecting the deck and up to 50 people can be on the deck at one time.
THE OZONE continues to grow Perth's newest and most exciting set of attractions for locals and visitors alike.
MORE INFO
DOWNLOAD MEDIA KIT